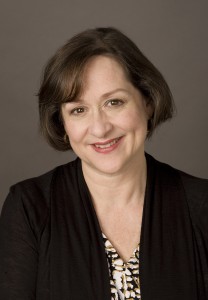 MSM is enthusiastic and honored to have Lynne Reeves Griffin RN, MEd and Executive Director of Proactive Parenting. Lynn's vast knowledge, experience and enthusiasm as a speaker makes her a top choice when hosting Unlocking the Power of Emotion, a three (3) part series. Lynn is a lecturer, writer, and consultant to parents, teachers, and health care professionals regarding child development, behavior management, and issues affecting today's families.

During the transition back to school—whether in-person or via remote means—you're likely trying to navigate increased anxiety levels in your students, your colleagues, and in the families you support. No doubt you have your own concerns related to this global health crisis and its impact on your work and home life. In an effort to support you during this time, MSM has scheduled sessions with educator Lynne Reeves Griffin RN, MEd, to be offered online.

Positive interpersonal relationships are the single most powerful protective factor in contending with chronic stress despite negative influences coming from either within a school or family, or as a result of external pressure from society. The good news is that what we know about neuroscience and the core competencies of social emotional learning can help us raise our collective awareness and strengthen our individual abilities to make responsible decisions as it relates to our most important relationships.

With a blend of information-sharing, discussion, and ample opportunity to ask questions, professionals leave Lynne's programs with practical strategies to implement right away, as well as discussion points to engage children, families, and colleagues in healthy conversations about social emotional learning.

Lynne Reeves Griffin RN, MEd is a registered nurse with a masters degree in education, human development, and counseling. As an education consultant, and undergraduate and graduate school faculty member, she has channeled her passion for practical application of research into helping families and schools throughout the US, and from China to Singapore, to build leadership capacity, adopt social-emotional learning (SEL) curricula, strengthen parent-professional partnerships, and execute curriculum integration/differentiated instruction plans to benefit students, teachers, and families.

Lynne has recently guided large scale qualitative & quantitative surveys of students, parents, and faculty at a number of schools in New England around strengthening curriculum integration. With results in hand, she has coached leadership and faculty to make meaning of the findings and then develop school improvement plans aimed at using the data to embed social emotional learning opportunities within teaching practices throughout organizations.

Since 2001, Lynne has held an adjunct faculty teaching position at the undergraduate and graduate levels at Wheelock College in Boston. She's acted as Visiting Scholar of Education at Ngee Ann Polytechnic in Singapore, and consulted with schools throughout Hunan Province in China—as well as throughout the United States—to adopt SEL curriculum integration practices.

Lynne is a regular media guest expert on family life and education. She is the author of Negotiation Generation, Let's Talk About Adolescent Mental Health, and a number of family-focused novels, essays, and articles. To learn more about Lynne's work, visit LynneGriffin.com.